---
This page is dedicated to listing new features available on Treatstock. Be sure to check back in on a regular basis to stay up to date with the continuous improvements we make to the platform. If you have any questions or suggestions on how we can further improve our platform, send us a message and let us know. We'd be happy to hear from you!
---
12th December, 2018
For countries except for United Kingdom, USA, Germany we now break the customer's address apart to help to prepare the order for the delivery. We hope it'll help vendors to dispatch international packages easier even when the address is written in a different language.
Searching for an order using the Quote number it used to have is now available.
Changes in the payment system on the website. From this time on you can see that each order has its unique invoice number.
16th November, 2018
Customers now can sort print services by Best Rating in the order widget to find a vendor for their order.
We have added an option to always receive e-mail notifications, even if Treatstock is opened in your browser. Visit the Notification tab in your Profile to switch it on.

08th November, 2018
Manufacturers can now review their 3D printers and share valuable insights with the community in our 3D Printers Guide. To review your 3D printer(s), visit your Services page and click on "Review your 3D printer"

We have added a language switcher option for the Treatstock Widget and the My Services Widget. Furthermore, we now support the Italian and Spanish languages in the widgets. If you would like to contribute and help us to translate the widgets or website into another language, or correct translations for currently supported languages, please reach out to us.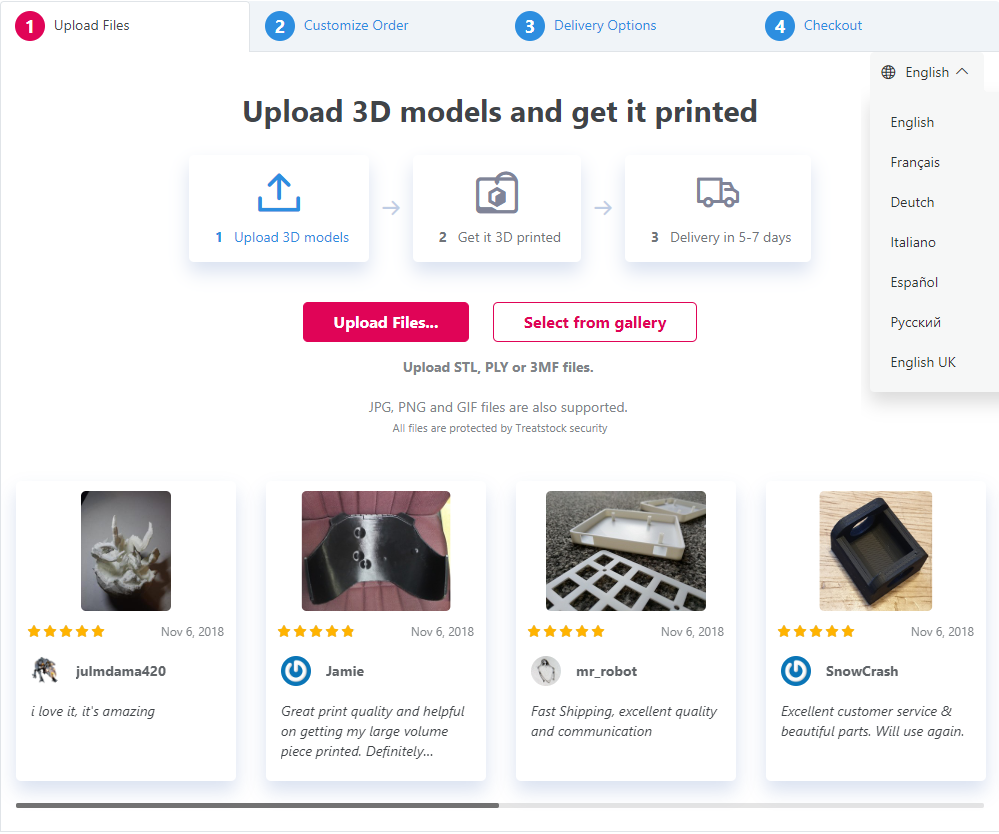 ---
29th October, 2018
Customer reviews are now visible on the bottom of the Treatstock Widget and the My Services Widget. If a manufacturer does not wish to have customer reviews visible in their My Services widget, they can go to My Business Tools and switch the Show Reviews toggle off

All users can now see a detailed version of reviews including the star ratings given for speed, quality, and communication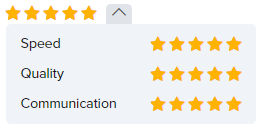 All CNC manufacturing services are now listed under Services > CNC Manufacturing
Activate all/Deactivate all option now available for 3D printers in manufacturer's Services page

Shipping address now visible on the order card (without going into order details) for manufacturers when dispatching orders
Users can now search RFQs with quote number or supplier name, and filter by status
---
27th September, 2018
International delivery toggle now available for customers in the order widget
Manufacturers can now reply to customer's reviews
Notifications now appear for new Sales Reviews for manufacturers
---
21st August, 2018
Product's widget now available for suppliers
Published products are now purchasable from the customer review