So where did I get the idea to make the mask?
Both my girlfriend and I are big fans of the DC universe. We watch Smallville, Arrow, Flash, and will definitely go and see the Suicide Squad film. The first few trailers just blew my mind. The idea came to mind only recently when one of my friends said that it would be nice to make a Deadshot mask thru 3D printing. I decided to make the Katana mask first, as it was easier and my girldfriend liked the idea. It seems to be made of some material that is porcelain like, so 3D printing it turned out to be the most appropriate technology.
Designing the mask
I attentively examined all trailers of the Suicide Squad before I started the modeling process. First, I found a suitable Katana image and uploaded it to blender and used a two dimensional plane and overlapped it onto the image and gave it the form of the mask. I used modifier subdivide surface so it's contours will be smoother. I made the eyes and used sculpt mode and multi resolution to increase the number of polygons and to make the sculpting changes smoother. I added some details, made the cheekbones a little bit higher, made a "nose", forehead, and eyeholes bigger. After I used brushes Grab and Pinch to give the mask necessary form. Then I added a relief circle on the forehead using Boolean modifier. All in all, it took me four hours to make it.
Printing
I am not a pro in 3D printing, but I still printed the mask myself using my Ultimaker 2 white PLA. I then set the parameters in Cura:
I set the Fill Density of the the mask to 25% as it was quite thin. The temperature of the table was 140 Fahrenheit. The height of the layer is standard - 100 micron. There were a lot of supports, but it still turned out to look very nice. The speed of the printing of the bottom layer was 10 mm/s, the top layer speed was 25 mm/s. Outer/Inner shell speed: 50 mm/s. Other parameters are pretty standard. The whole process continued for about 10 hours.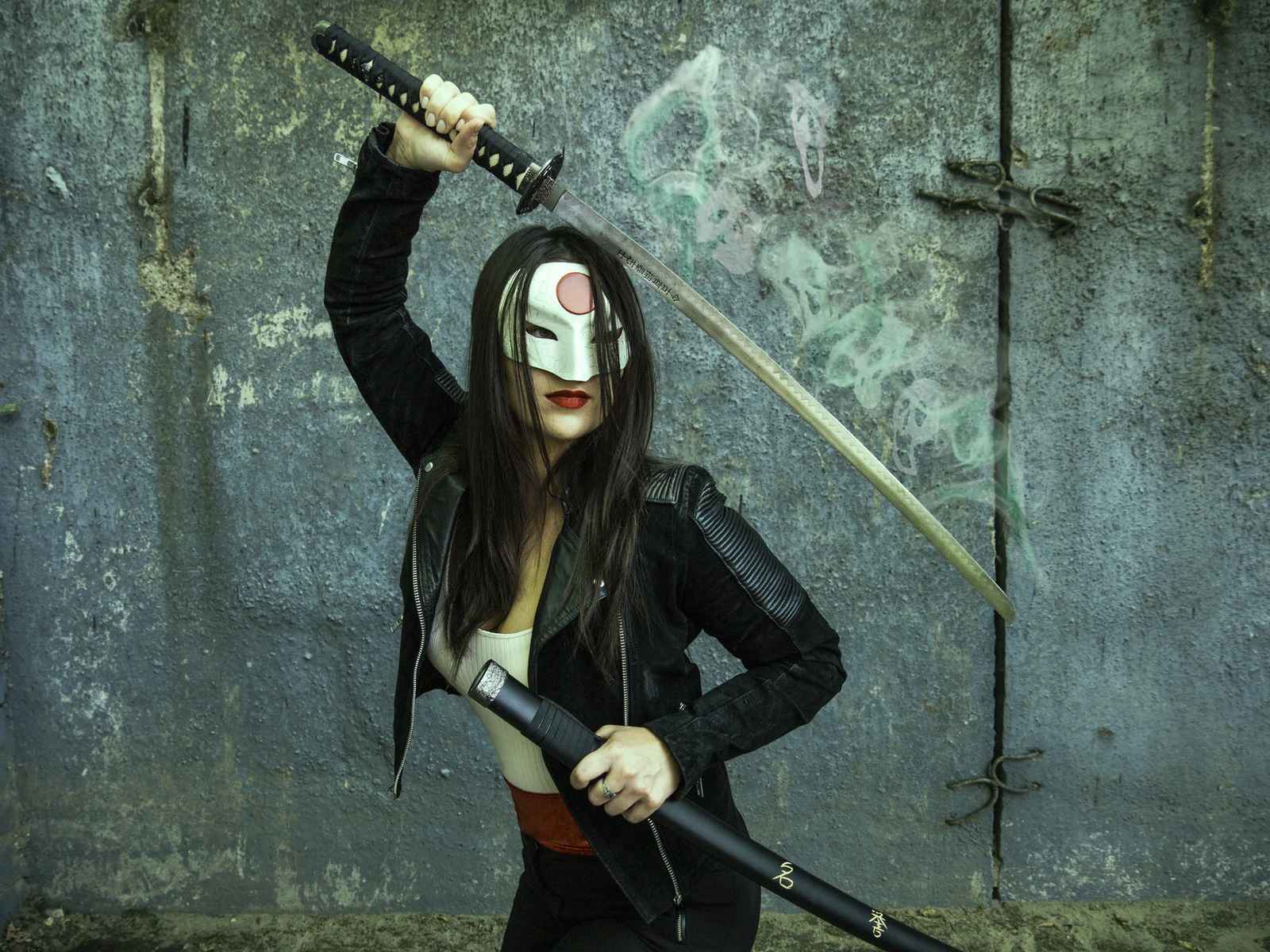 Post processing

Post processing took about 3-4 hours in total. The mask was sanded because acrylic paint covers much better on smooth surface. My girlfriend painted it using acrylic paint and added a crackle coat. We captured the whole process and made the instructions. But you can ask me as well.

Written by I.Mark