In 2012, a tiny computer that fits in the palm of a hand was released on the market and within several years became a huge hit with consumers.
Meet the Raspberry Pi - an affordable single-board computer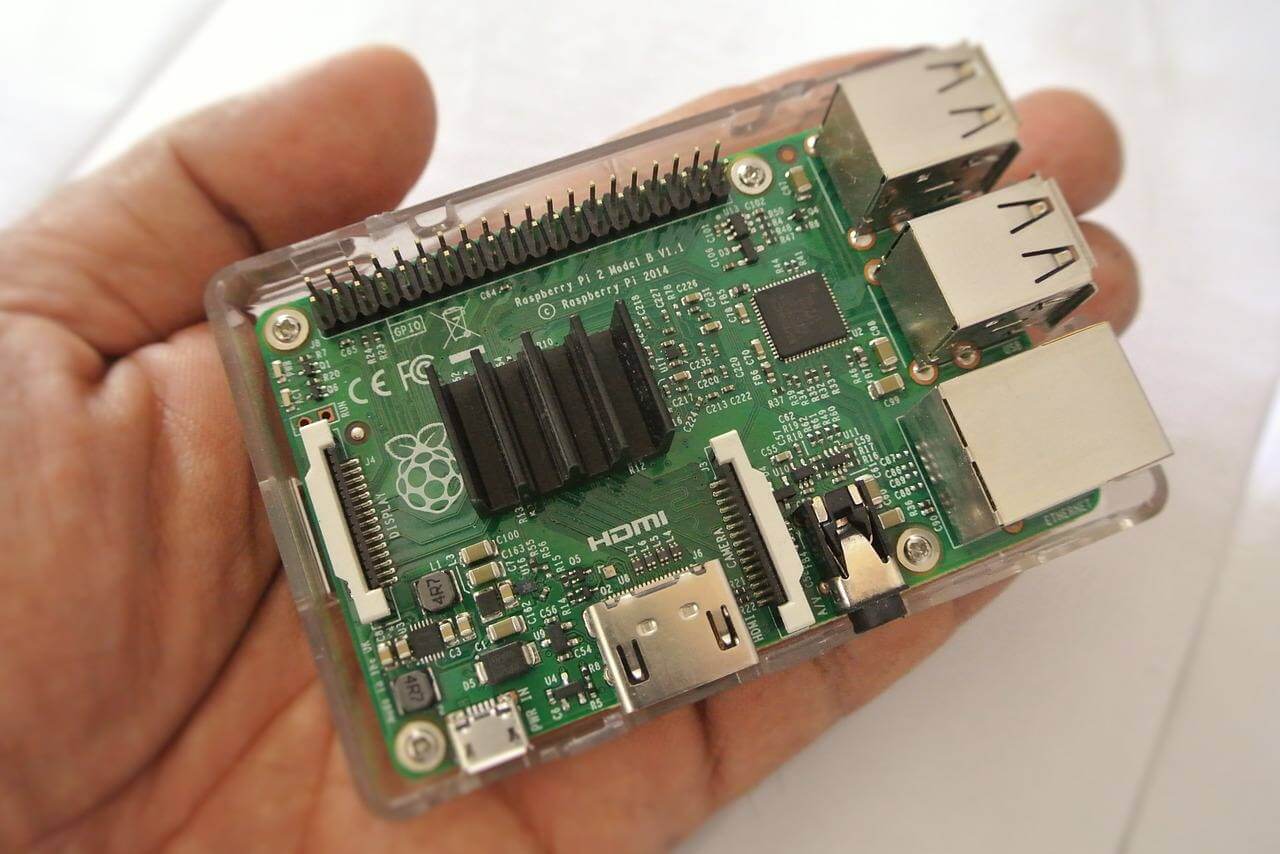 Raspberry Pi Processor
What is the Raspberry Pi?
Raspberry Pi started as a tool for STEAM education - a low-cost, easy and fun way to teach students programming and stimulate engineering by creating robots or mini consoles.
However, adults love to play with microprocessors too. There are astonishing raspberry projects including mobile cosplay parts, portable computers, robots, power monitoring and control systems created with the help of the Raspberry Pi, and the amount of new projects grows each day.
3D Printable Models for Raspberry Pi
Turn your microprocessor into a USB dongle with Raspberry Pi Zero Stem Case by Paul Massey. This enclosure is simple to print and glue together but it will ensure your Pi is stored safely and accurately.
Retro Game Console by Adafruit Industries blew up with more than 45,000 downloads. The project is perfect for beginners while still requiring wiring and assembly. Later in 2016, Adafruit also created a version of a console for Raspberry Pi Zero.
Too simple for you? Well, then check out ZeroBot Pro - an FPV Robot capable of moving around your house and taking pictures for you. This project was developed by Maximilian Kern as a second and improved version of their first ZeroBot. The robot consists of a 3D printed shell, wheels and tires. Additionally, you'll need to grab motors, a battery, Raspberry Camera Module, a voltage sensor, a regulator and USB charger.
With the growing popularity of cryptocurrency, particularly after the spike at the end of 2017 that saw its value climb to almost $20,000 a pop, Bitcoin is quickly establishing itself as a household name among avid enthusiasts. So, using interesting math analysis, Sean Hodgins decided to make a simple Bitcoin Lottery Mount.
Another nice Adafruit model we suggest you check out is the portable Multi-Touch Tablet. The printed enclosure makes the display nice and slim, as all the electronics can be accurately distributed inside the case.
As we all recently discovered, television series Adventure Time will end this year. So, why not making some memorabilia to remember them by? Our favorite - 3Derp's Emulator, which isn't only a gaming toy but also a cute BMO replica.
What if you don't own a 3D printer?
Squirrel away Raspberry Pis and wires for these and many other cool projects, and we'll help you with the 3D printing part of the job. Simply find the files of your choice, or hire a designer to create a custom model for you, and upload them to Treatstock using the widget below to get it 3D printed with a local manufacturer of your choice.