According to the U.S Small Business Administration, small businesses form 99.9% of all companies and they provide around 1.9 million new job places. However, on average, around 80% of small business and startups tend to fail due to numerous factors starting from poor funding to the CEO's lack of skills. We have lined up some of the common barriers which small businesses face at the very start, as well as the barriers that not only hold back entrepreneurs from expanding their companies but also causing them to fail after several years of survival.
Money is a huge problem for many small and medium companies from the outset - approximately 82% of businesses start with a lack of budget and most of them overestimate their abilities.
While trying to maintain cash flow, entrepreneurs commit another crucial mistake: they don't price their products or services accurately. This can be from both overpricing or the inability to include all the necessary expenditures into the final cost. For complex services your company may sell, it can be a good idea to use automated tools and software to help sort things out and avoid troubles with price calculation.
Next thing to keep in mind about cash is turnaround time. SMB's appear to find the sales increase a universal solution to the budget problem, but it's not always the case. Depending on the sales method your company uses, the turnaround can still be slow and even struggle depending on the season. Fast turnaround is a good thing to look for – small and significant projects or sales can complement each other to help maintain a "cash cushion" for keeping the business on the rails.
Many startups and small businesses start from the idea of a product or service which they are enthusiastic about. But the cold truth about business is that several fans of a certain product aren't enough to make a company a living, and even several hundreds of customers may still be too low to stay afloat.
As many business experts highlight, a SWOT analysis is crucial before starting a company to make sure the entrepreneur can handle the competence in the industry. Based on the results, a strategy should be developed for the next several years to set the goals and plan SME's future and budget.
The problem about the lack of room on the market for a product may also influence a small and medium business, which has made its way for a couple of years. Even if a startup succeeded to survive through its first years, one day there would come time to expand the company to anticipate the competitors. However, many small companies struggle to reach national and international markets due to various reasons or even deny coming out of the local customers' pool.
To succeed, SMB is better to be flexible and have the courage to go further – reach the national level, export and commit international sales even if a company is new on the market. These become easier nowadays thanks to digital technologies, cloud-based platforms and B2B networks, which allow selling products and services to customers and companies overseas. For sure, for an unknown business it may be hard to establish good relationships with other companies or customers which are far away, but here a third party can step in for you, so using a network as a channel for sales can work in a great way.
Sell your Product on Treatstock
Lots of small companies grow from a hobby or a personal interest and their owners understand their industry or activity well. On the contrary, marketing and business strategy often appear as a mystery, which leads to failure.
As far as many small and medium businesses struggle to accumulate cash, they tend to retrench their funds on qualified specialists. Some entrepreneurs even try to do everything themselves because they mistrust the employees which may be not the best strategy too. As a result, poor skills and indistinct tasks lead to a business making mistakes in their key processes, including marketing, planning or distribution of the duties inside a company, which can really hold the business back.
According to statistics, small businesses who were able to find a mentor show a higher percentage of success. This mentor is better to be an experienced entrepreneur who can guide the company through the early steps and growth periods. A strong talented team is another factor, which helps to withstand in the market.
Another way to overcome the issue is to outsource tasks and projects to professionals rather than trying to solve all the problems yourself. Incorporating customizable tools and software can help you as well – modern technical solutions can almost replace workers in tasks like price calculation, customers database management, company's site development, and more. Automate the tasks that can be automated and leave your staff to perform the more strategic and intellectual work.
Social media marketing is one of the most used channels for contacting customers and advertising - by the end of 2017, 98% of entrepreneurs that participated in the survey mentioned Facebook as a widely used platform for their business. The popularity of social media among start-ups is understandable: at first sight, it's a super cheap and easy way to promote your products, especially if you have been on social media for a long time. However, it doesn't work perfectly for everyone since your potential clients may spend their time on different platforms or even outside the internet.
But let's say your target audience is using social media and the world wide web widely and you have researched the client's persona and behavior. Make sure your marketing strategy is planned and the activity on your business page or site is constant. To promote your blog, page or profile on the internet, you'll need to compete with billions of other pages and it requires keeping your hand on the pulse every time. A hidden issue, which businesses may face – losing customers' attention on media and not getting a good conversion. To eliminate this, your web pages should be set up smartly to ensure they encourage the correct buyer's behavior rather than just make them laugh with a morning meme.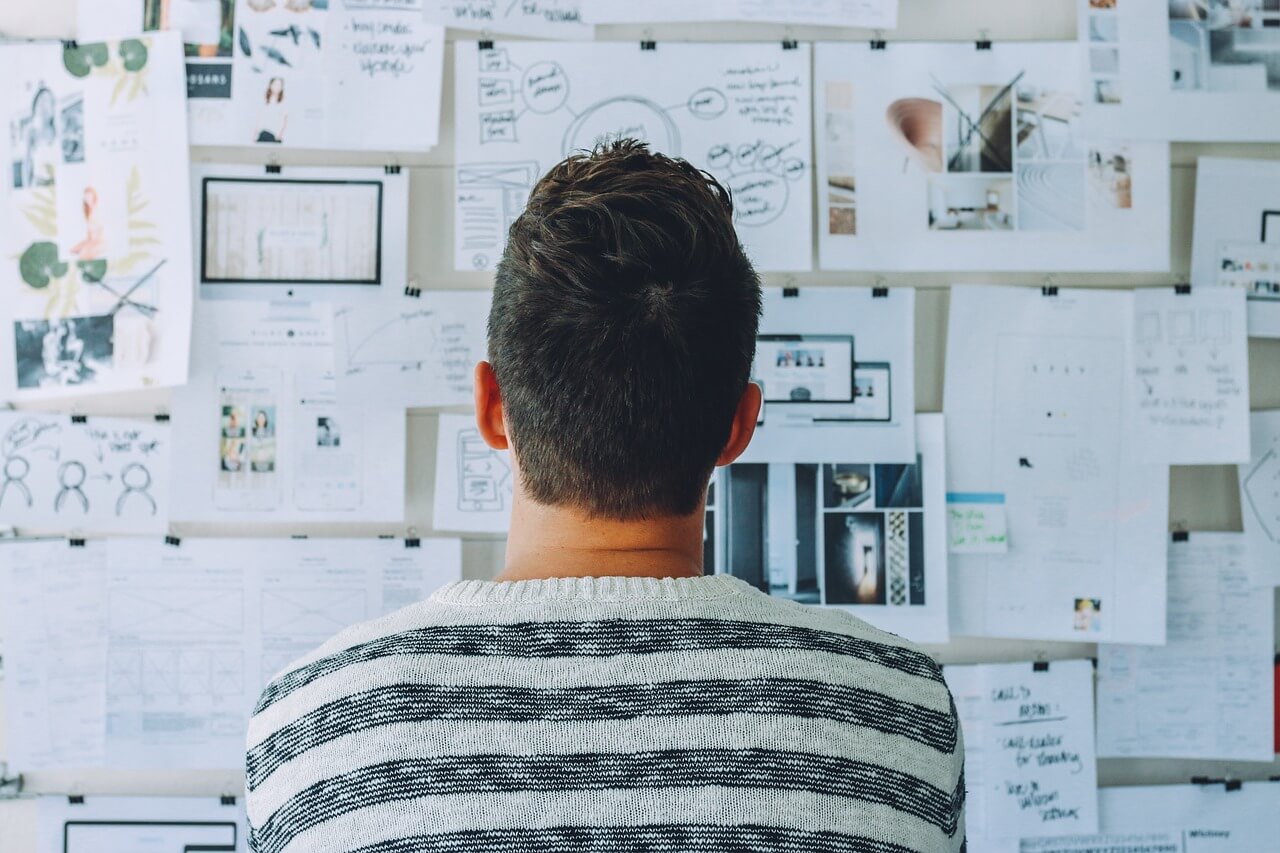 There are numerous companies and services who offer tools and consultancy for small and medium business, but many of them specialize only in one thing or another, which can form the whole bouquet of contacts in your list. Keeping with all different resources to control your business is exhausting! That's why at Treatstock we try to collect all the useful tools in one place and create a network for diverse companies and services.