One of Treatstock's users - Daniel Gomez - created a flight simulator at home by himself. It is incredibly realistic, and we admire him for the time and effort he has put into the project. We decided to do a brief interview with this marvelous maker.
Tell us about yourself: your profession, where your passion for flying comes from?
Daniel Gomez: I am a native from Caracas Venezuela, and my background is in IT/Software. My passion for flying began at an early age as my father worked for the Dutch airline KLM, and my mother used to work for the late Pan American Airways. Since very early in my life, I have been exposed to flight in so many ways. Although, I am not a real pilot, but plan to be in the nearest future. I have a very soft spot for Flight Simulators. Since very young (mid-80's) I remember playing Microsoft Flight Simulator on a monochrome Macintosh. From that moment the aviation bug bit me, it never stopped to a point where it has evolved to the full (some, or all would say crazy or over the top) hobby.
Tell us about Home Flight Simulator. Where did you get the idea? What do you use it for?
Daniel Gomez: A few years ago, I had the pleasure of flying a real Delta Boeing 737-200 full movement FAA certified class D flight simulator used for real pilot training in Atlanta. Once I landed it successfully several times with only my flight sim computer experience, I knew I had to build my own. My main goal is to practice when I am studying for and taking lessons for my Private License certification. Even though my flight simulator is not certified, it is very life-like and will help me practice real-world maneuvers and situations.
How much time/money and efforts were spent on the project? What was the hardest part?
Daniel Gomez: This is an expensive hobby, and this is where I believe 3D printing can make major gains and change the whole simulation industry. Just in computer equipment and projectors alone, I have spent around $4K total. With all the components, I think I am hovering in the $12K range. Someone asked me on my YouTube channel recently how many man hours I have put into this. I estimate around 1600 man hours including all the software that has to be tweaked and adjusted. I also design sceneries and airports within the simulator itself. The hardest part would be interfacing all the components. Some of it is plug and play, but others need special attention. I need the hardware to talk to the computer, interface with the simulator and vice versa, all while expecting the result you are looking for. As you can see in the photos, I have all kinds of peripherals hooked up to the main computer. It's a challenge to keep it all running flawlessly as that could be very tricky sometimes.
What parts of the simulator have been 3D printed? Why did you decide to use 3D printing for your project?
Daniel Gomez: At the beginning and for the most part of the project I didn't really have any plans to use 3D printing. The first part I had printed through Treatstock was already late in the game as I am nearing completion of the project. I was looking for a Boeing 737 Nose Wheel Steering Tiller (replica or real airplane part). After scouring the web, I found several options for a real part in the $3000 range (just for one part!) and replicas in the 400-600 range USD. Then I stumbled upon your service. I had acquired an open source 3D file (scan of the part I needed) from open source simulations. I was able to print it using your service for less than $30. WOW! Can I say WOW Again! This is really a game changer! Flight simulation hardware and parts are so expensive. As the 3D prints begin to develop more quality, I predict this will become mainstream in the industry within a few years. I think we are already there, but it just has not been tapped yet. With a simple Arduino board, some buttons, motors, and a 3D printed shell, you can replicate almost any system or part in any aircraft. I still have several 3D projects I can still incorporate in my simulator including a flap indicator, button holders, cover plates, and much more bits and pieces I can add on for more realism. I actually designed the simulator in Sketchup, and it's a great tool to create 3D prints.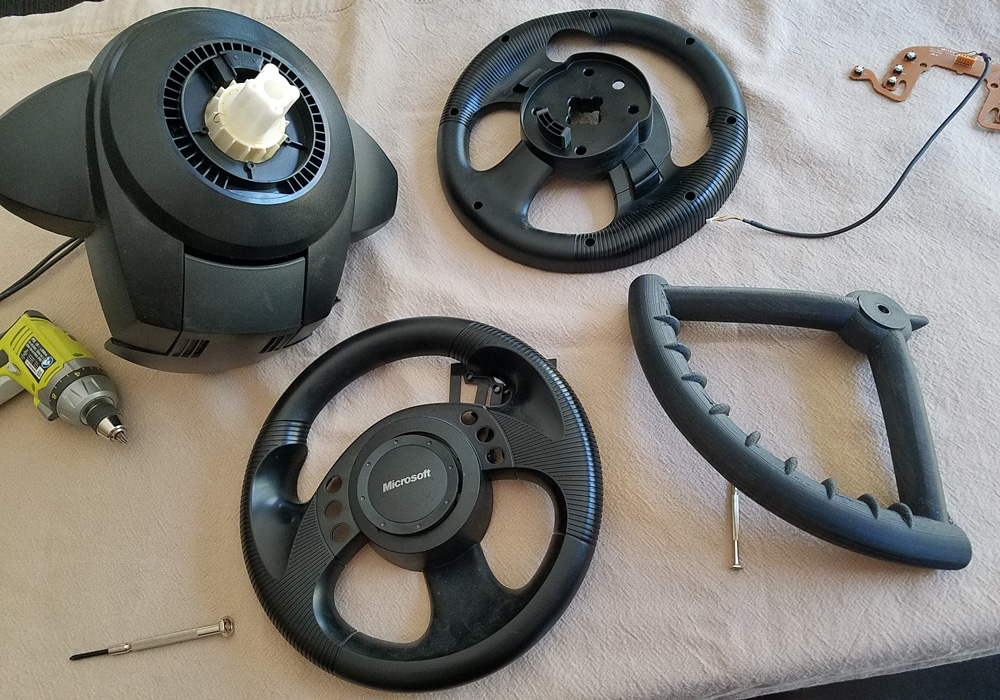 What is your feedback from using Treatstock's 3D printing network? What would you recommend to change or add?
Daniel Gomez: Wow, it's amazing! I have only had a couple of interactions with the printers, and I love that they are really passionate about 3D printing the same way I am with flight simulators. We clicked, conversed, and shared pics on Instagram. Wow, it's more like making friends, and building relationships than just paying for a service. Aside from the flight sim tiller I have also printed other parts like a cell phone charger base, and other bits. I only have positive 110% feedback for your team and the website, and of course, the printers that provide the service. It's like Uber for 3D printing, just awesome!!!! I hope you guys keep on doing what you are doing and you will go far!
Any last words or comments about 3D printing?
Daniel Gomez: I have only used Treatstock and will keep using it as I don't really want nor have the time to buy, maintain, and babysit a 3D printer while it prints. I would go nuts! I tried using other services but your interface is straight forward, easy to use, and the print options are fantastic! I think you guys nailed it as it comes to providing this service. 3D printing is a powerful tool. The limit is only your imagination. I thank you guys for opening the door so I can express my imagination, and make it a reality.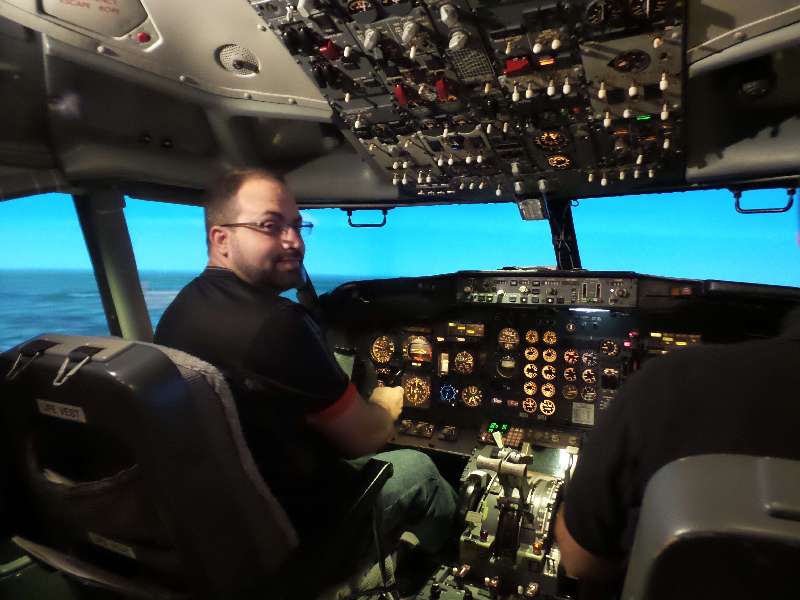 [All images by D.Gomez]