3D printing can really help to make our lives easier and better, from huge technological advances in science and medicine to simple household items and end-products, the technology is designed to make inventing, experimenting and prototyping quick and affordable.
Toothpaste Squeezer
Don't let product designers trick you with complicated toothpaste tubes! You paid for the product, so you deserve to squeeze every last drop and it'll be easy with this toothpaste squeezer, which fits almost any toothpaste tube and similar products on the market.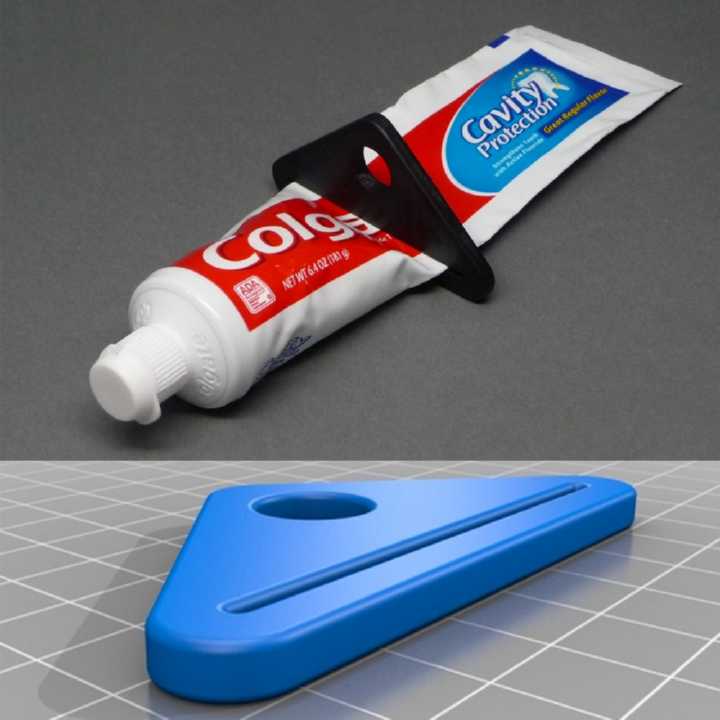 Click to download Toothpaste Squeezer by Randall Smith

Bag Holder – Shopping Handle
We've all been to the supermarket and tried to carry all the bags full of groceries home, only to find that it doesn't take long for the blood to stop circulating to our fingers and they feel like they are going to drop off. Well now thanks to a cool life hack, you can say goodbye to the pain with these simple bag holders that even the macho amongst us would find useful.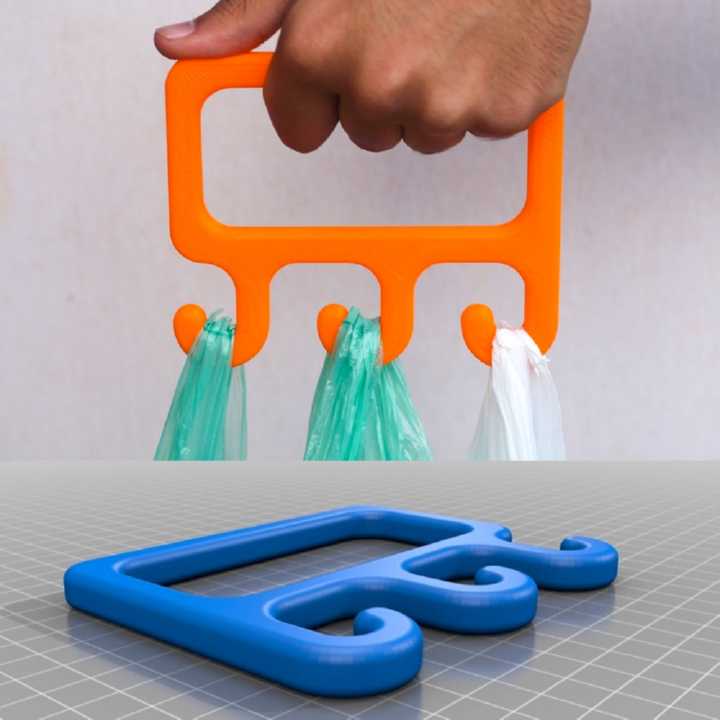 Click to download Holder for 3 bags by Ivan
Click to download Holder for 4 bags by Matthew Barr

Nespresso Capsules Organizer
There is no such thing as too much coffee! Well maybe there is, but this compact organizer is perfect for coffee-lovers and is a great way to store your capsules for easy-access when those cravings come on.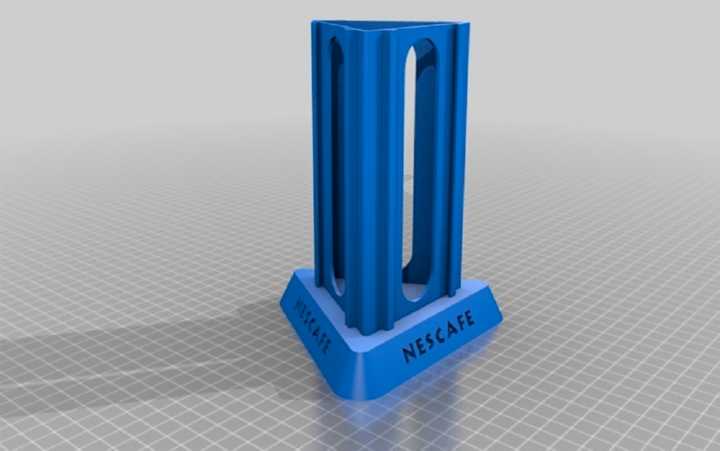 Click to download Nespresso Capsules Organizer by Tzu-Ting Wang
Shopping Cart Token with Paper Clip
Are you sick of always needing to find a spare quarter to release a shopping cart from the coin operated shopping cart dispensers? If you answered yes, then this shopping cart token is just what you need. Simply set the size of the coin with the Thingiverse Customizer and get it printed. It even comes with a handy paper clip for the traditionalists who still write their shopping list on a piece of paper.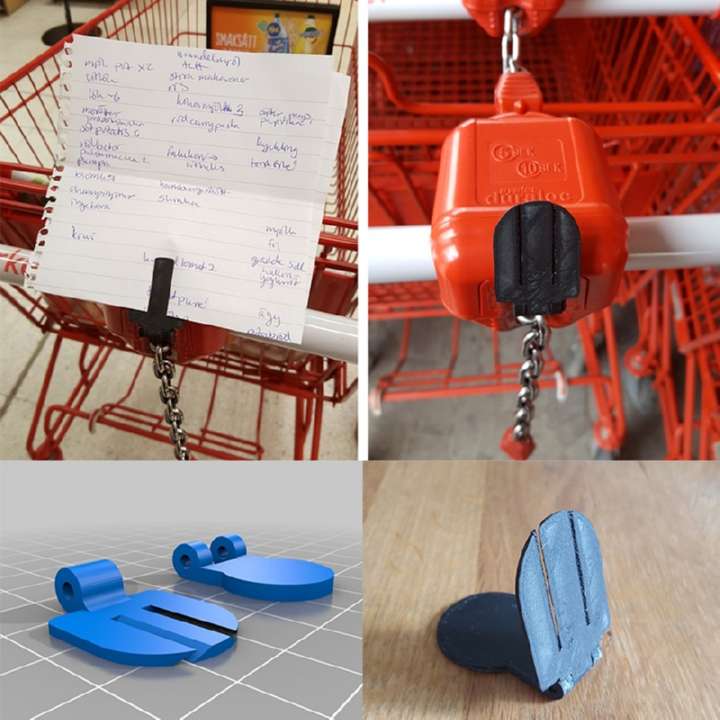 Click to download Shopping Cart Token by Ulf Lindeström

Can & Bottle Insects Protectors
A refreshing drink on a sweltering day feels so good, right? Well nothing spoils the party more than finding a wasp or bee in your drink but thanks to these protectors, you can safeguard your beverage from any unwanted intruders while enjoying your time outdoors.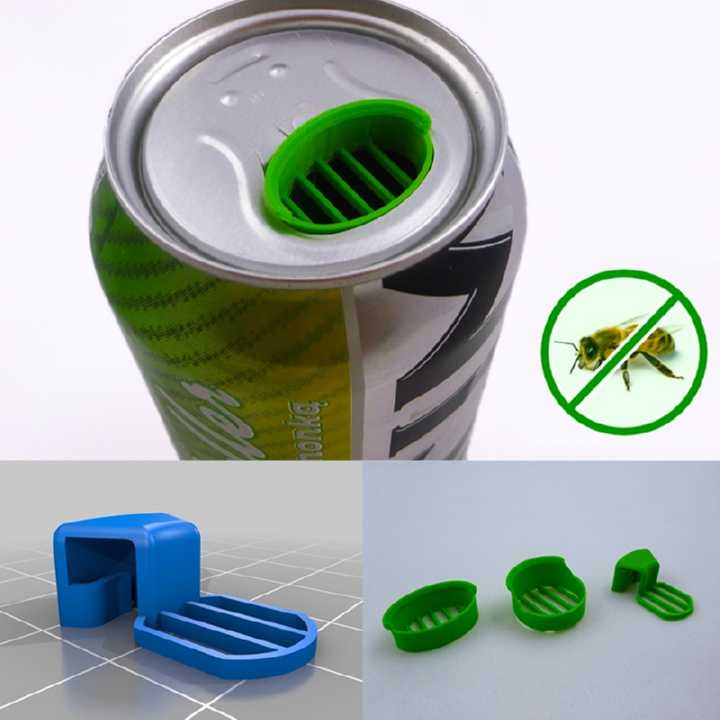 Click to download Can & Bottle Insects Protectors by Krzysztof M.
Magnetic Shoelaces
When we're young, we try so hard to learn how to tie our shoe laces. Once we get older, we wish we could do without them. If you want an easier way to put on and take off your shoes, try these magnetic DIY shoe laces which are super comfy and won't come undone (unless you want them to). They also come in 5 different styles to suit both casual and sport wear.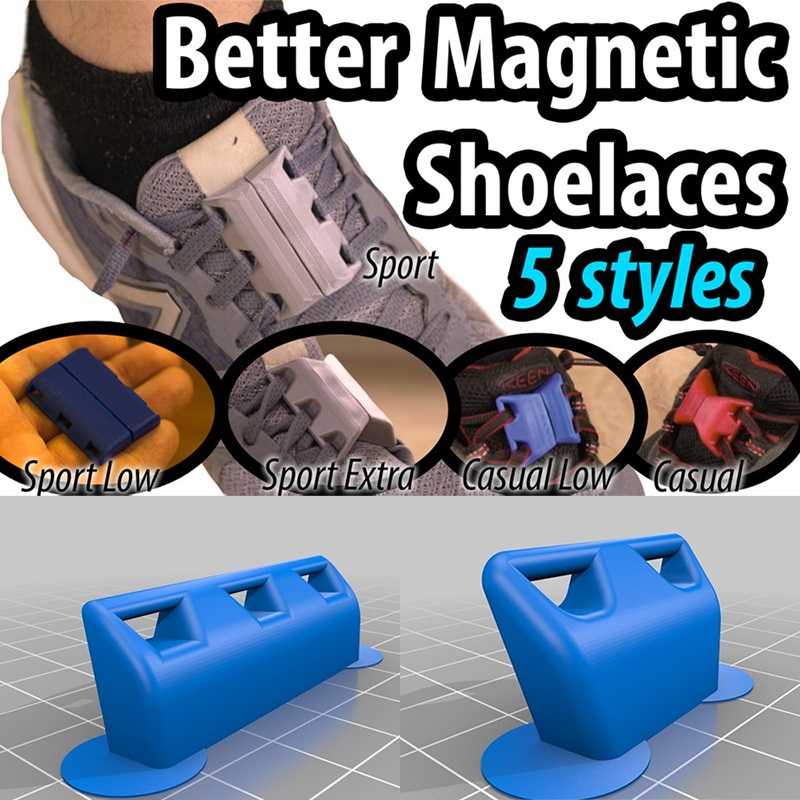 Click to download Magnetic DIY shoe laces by Scott McPherson
Hat Clip Pencil Holder
This one's for the handymen and designers out there who wear glasses and can't put their pencil behind their ears. The clip is designed to fit different styles of hats. So, what are you waiting for? Upgrade your cap with a pencil holder and let your ears and hands run free.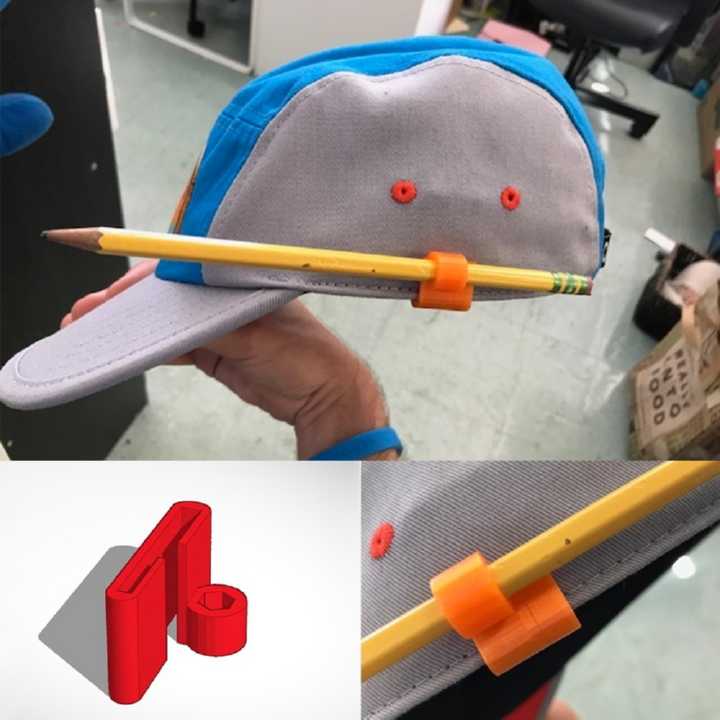 Click to download Hat Clip Pencil Holder by Travis Hall

Indispensable Dispenser
What cooler way to pour shots at your next party than with this drink dispenser inspired by the designer's favorite animal – the Tapir. What's a Tapir you ask? It's a large mammal with a snout that resembles a pig, and if you look carefully, you'll see small snouts at the ends of the dispenser.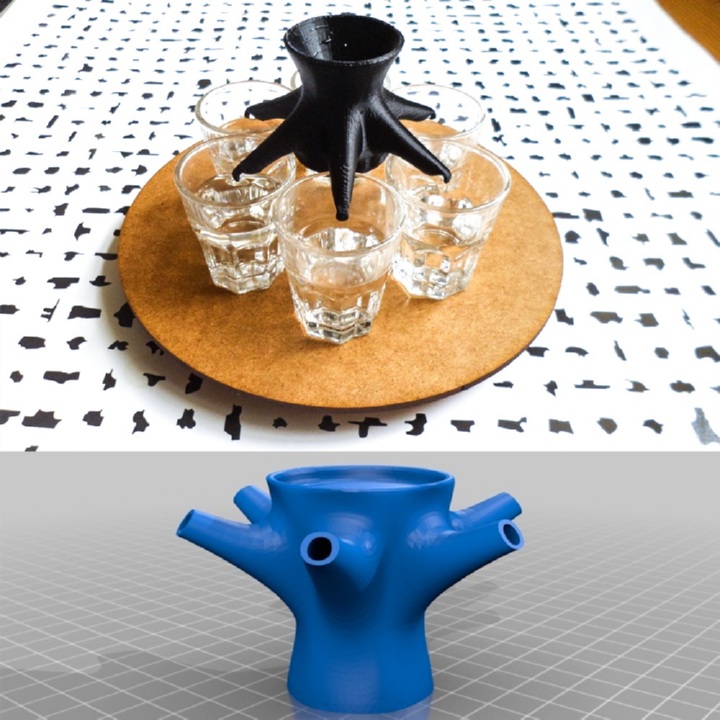 Click to download Indispensable Dispenser by Tim N
SD Card Mountain
If you have a bunch of SD cards lying around your home or office and always struggle to find the card you're looking for, then it's time to transform chaos into order with the help of the SD card mountain. It comes with 5 slots and makes your SD cards look like the snow-capped mountains of Everest.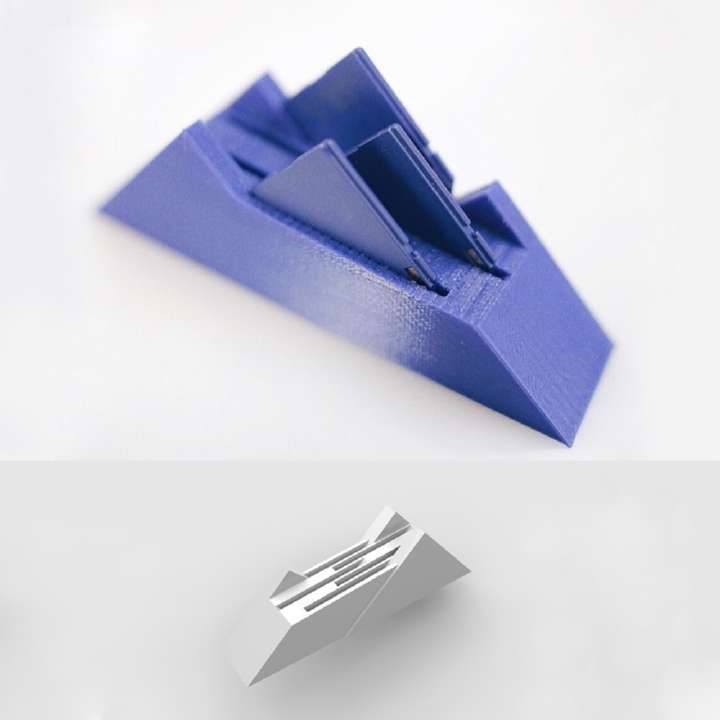 Click to download SD Card Mountain by 3D Brooklyn

Automatic Watering Lid
Grow your own fresh and organic herbs or starting plants inside your own home with the help of the 3D printed automatic watering lid. It comes in two sizes for small and big jars, and one filling can keep a tray of plants watered for a couple of days.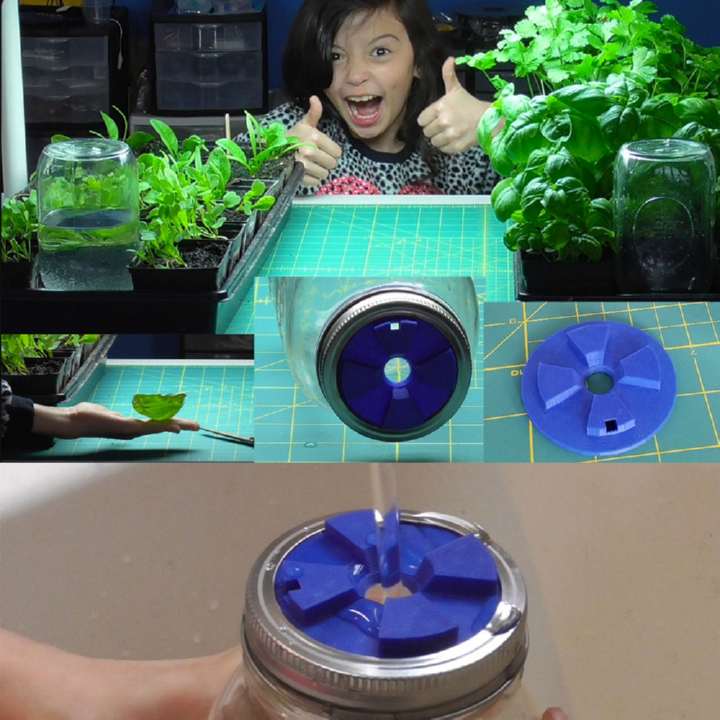 Click to download Automatic Watering Lid by Will Welker and his Tech Girls
Dog-Proof Cat Feeder
Animals are adorable but are also known to be naughty and steal each other's food. If you are a proud owner of both cats and large dogs, this feeder will help to keep the cat's meals exclusively for the cats. The device can hold 8 standard portions of cat food so if you ever have to go away, the cats can feed themselves.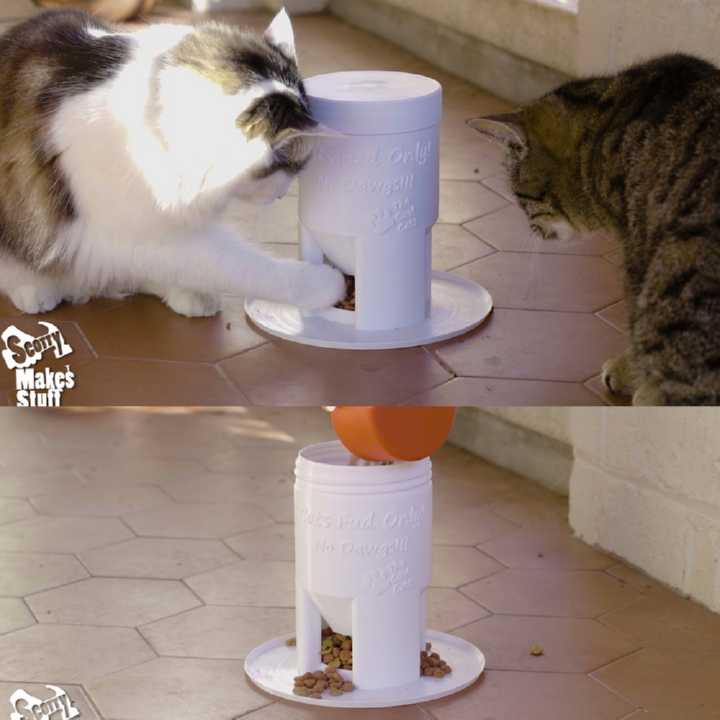 Click to download Dog-Proof Cat Feeder by Scott McPherson
Modular Mounting System for Phones and Cameras
The modular design has the potential to mount phones and light-weight cameras onto a wide range of objects including 3D printers, desks, bikes, and more. A variety of clamps, arms and connectors lets you modify the system for use in different purposes and to suit your personal needs.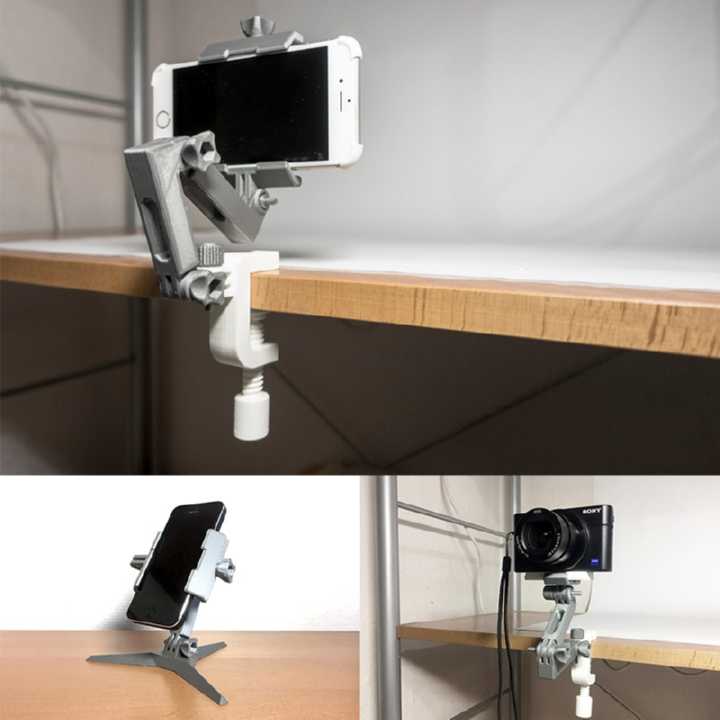 Click to download Modular Mounting System by Ryan Huang
Every model in our list was made by Thingiverse users and published for free. If you don't know where to print 3d models, order them through the Thingiverse 3D printing app or download them and search for the best 3D printing service. Let 3D printing improve your life, but remember to use food-safe materials for your 3D printed products that will come into contact with food or drinks.