How to publish your manufacturing services?
How to publish your manufacturing services?
On Treatstock you can offer your 3D printing, CNC machining, product designing, and many other services revolving around creating, testing and manufacturing on-demand products, and personal projects. Publishing any service takes only 3 simple steps:
After you sign up for an account on Treatstock, make sure you confirm your email address. Then, move to "Create Business" and introduce your company.
The roadmap on your Business page will help to navigate through the platform and explore different tools available for your company:
You will be required to provide a contact phone number or company landline and save profile settings before you will be able to add services.
Once you create a business, you will see more options on the dashboard. Select the Services section and choose what service you would like to provide:
2D Cutting & Engraving (laser cutting);
Designing;
Other services (molding, casting, stamping, and more).
Machining, Cutting and 3D printing services are available under the Equipment section: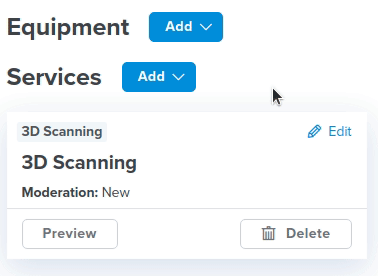 Designing, 3D Scanning and many other services are available under the Services section, where you can select a suitable category: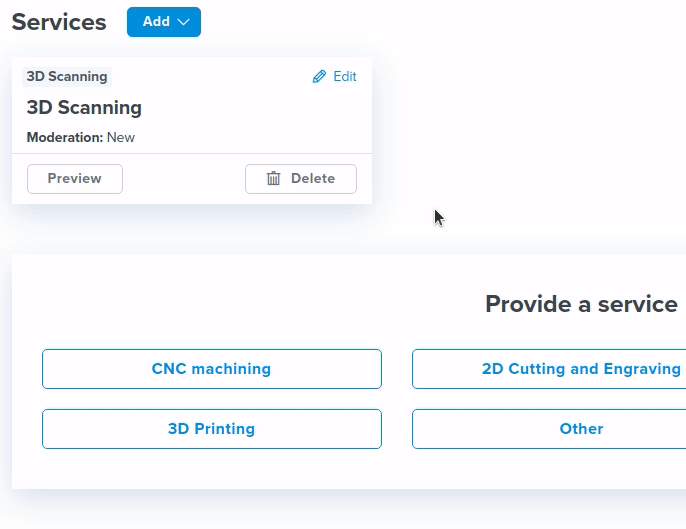 Selecting 3D printing, CNC machining or 2D Cutting will provide you with a cost calculation widget and add you to the list of vendors in Instant Order and Laser Cutting.
After choosing one of these services, you will need to add a manufacturing machine, edit the material options and enter delivery details. You can add as many machines as you like but will need to register them one at a time. Please note that each machine will go through a quick moderation before it is published. Here are more in-depth articles on how to add your first machine:
Under "Services", you can list your various manufacturing capabilities fitting into one of the categories presented. Press "Add" and choose a category to create a service. Here you are required to enter a title, price, brief description and add a working example into the Photos field.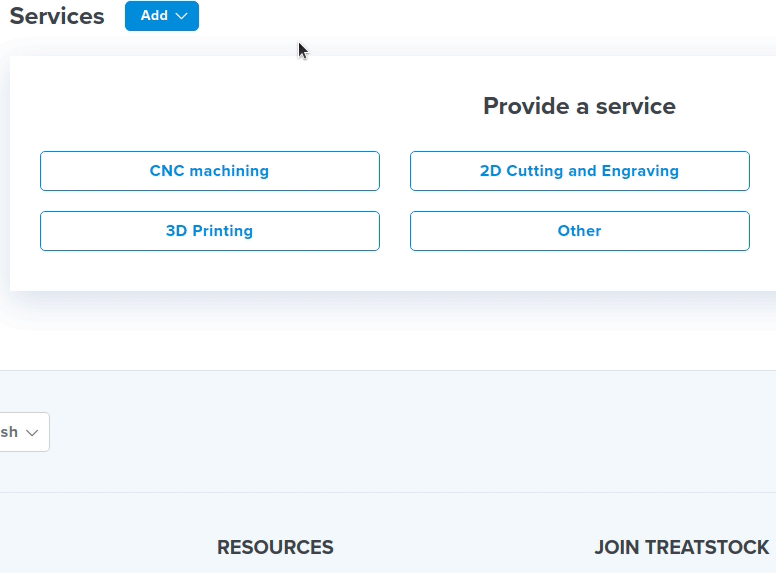 Once you are finished, you can Publish the service or Save it unpublished and continue editing it later.
All services go through a quick moderation to ensure they are not prohibited before being published on Treatstock. Near every service and machine you add, we display a status, indicating its visibility on the site.

Once you're all set up, the services will be available on your company's page and in lists and catalogs on the site. Most of the services work through a quoting system, so once a potential customer is interested in your service, you will receive their request and be able to customize their quote if needed.
3D Printing, on the other hand, allows for instant orders with costs calculated based on the machine rates you provide. We recommend you to check out a suitable Help Center section for your type of services.
Was this article helpful?
|
Related topics
---