How do I add a 3D printer?
How do I add a 3D printer?
After you have created a business, you need to add at least one 3D printer and get through a quality test to appear on the list of services and get orders. Start by visiting the Services tab and pressing the "Add" near the Equipment option and selecting 3D printing: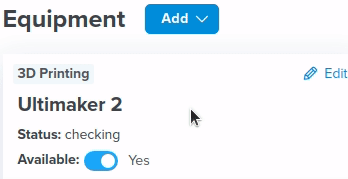 You will see 3 tabs of adding a 3D printer, which you need to fill in to set the service up. The information required consists of the printer model, materials in stock, and delivery options you offer.
Select Printer Model
For every 3D printer, we have a short settings profile set up that includes a build volume, necessary to allow only fitting orders to come through to your company. All machines are grouped by brand names and can be searched through a printer title. If you struggle to find a specific 3D printer, try typing its title partially to see if it appears. Please, make sure you select the correct model because it can't be changed later. Once you have located the needed model, select it and proceed to name your machine and add a brief description (optional).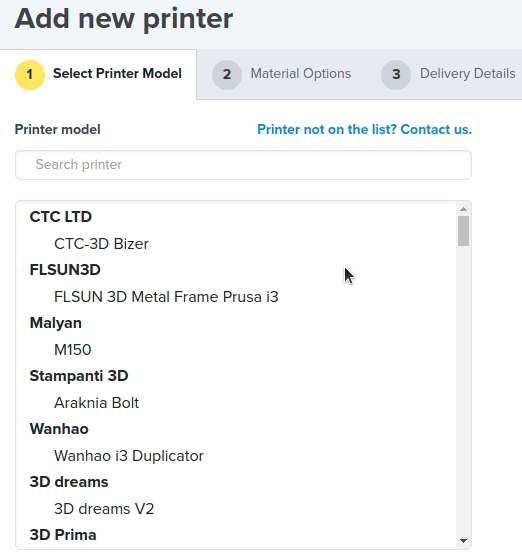 List Materials & Colors
Next, you need to add materials in colors you have in stock. Customers will be able to place instant orders only for the options you have added, so make sure your list is complete. Start by choosing a material in the dropdown menu and listing all the color options you have for it, then, move to new material and so on.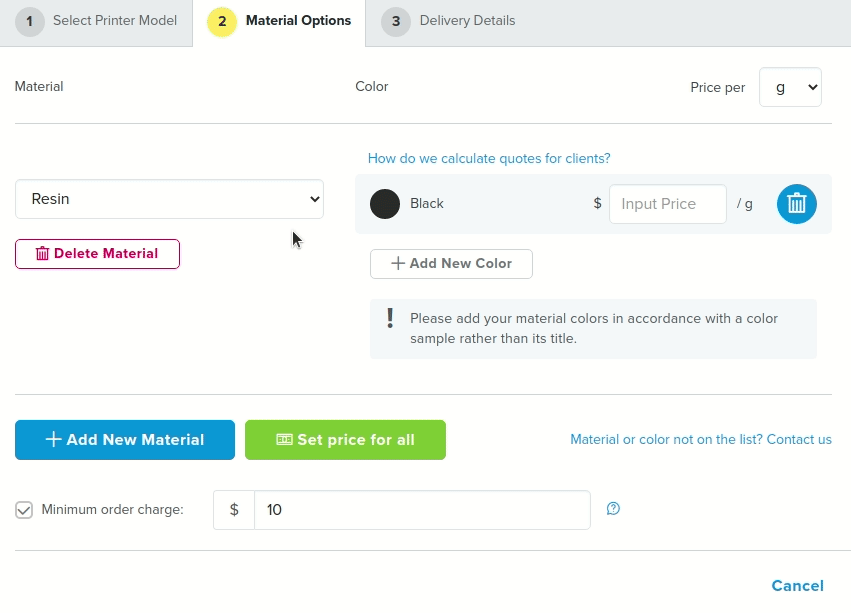 For each option, you need to set up a price rate. We recommend you check out the provided sample model of the Cup to get an idea of how order costs are calculated.
Additionally, on this page, you can set up a minimum order charge in case you are not planning on taking orders under a certain price range.
Delivery Information
The final step is to list your pickup and shipping options along with providing an address. Your full address will not be visible on the site or in the order. Simply put check marks near the options you would like to provide. For shipping in some countries, we also offer to select a Treatstock Delivery Service along with shipping orders yourself.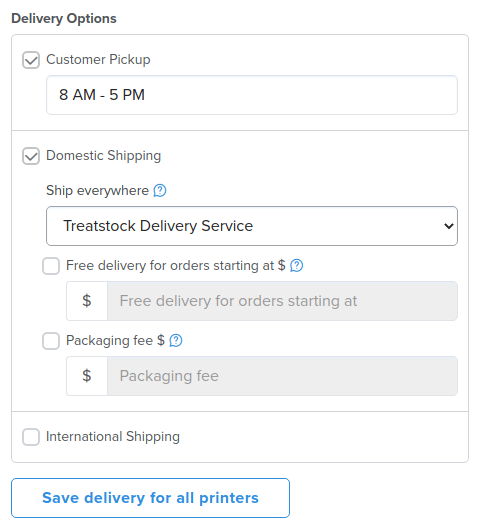 Keep in mind to save your printer, and you are ready to go. You can edit all the details at any time except the printer model selected.
What's next?
In the services tab, you can request a test order for your printer to get the machine approved and published on the site.
Was this article helpful?
|
Related topics
---